Continue your golf training away from the range and stay connected to your coach.
Remote coaching is not only valuable for out-of-town students, it is also a helpful addition to in-person lessons.
Sign up and become a member of
Bobby Walia's online training team.
Send to Bobby for personalised tips
and training drills to improve your game.
sign up for

REMOTE COACHING
Private training platform on CoachNow

2x video analysis/month

Collaborate on your goals

Receive personalised feedback and drills to work on

Join the community in Bobby Walia Golf's private Facebook group
$490 for annual membership
Remote Essentials PLUS:
Unrestricted access to the Bobby Walia Golf Academy and Programs

4x video analysis/month

Tailored training plans

Ongoing communication within CoachNow app

Monthly progress video call with Bobby

Maintain focus and momentum with next level collaboration
$790 for annual membership
The all-in-one training platform CoachNow allows us to focus on communication, collaboration and performance analysis.
Once you've selected your remote coaching plan, you'll receive a personal invitation to join CoachNow via email.
Using the app, simply capture your swing and start setting your goals.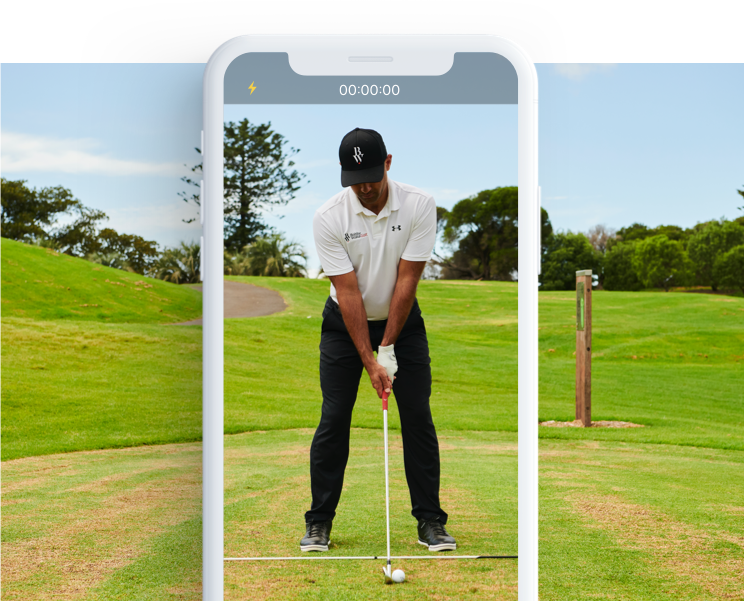 Correctly setting up your phone's height, angles and frame rates is essential for a good swing analysis.
Following a few simple guidelines can make a big difference.
In this short video, Bobby explains exactly how to set up and record to produce the best results.
Quick tips
Film in slow motion (240fps)
Position your phone/camera lens at hand-height
Use alignment sticks if you have them
For 'face-on', stand square to the camera
For 'down-the-line', stand perfectly side on
This is such a simple and effective way to get us to see our swings. My friends and I have all found it really helpful
Bobby follows up, sends you video clips & commentary on your swing so that you have a reference point to steer your development.
If you're having any difficulty in recording or uploading your swing, let us know.